-
Global Network
ASIA
China <Beijing ⁄ Shanghai Area>
SMC (China) Co.,Ltd.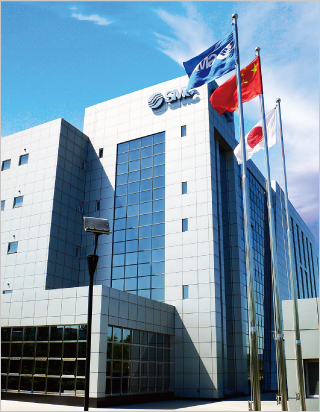 SMC (China) Co., Ltd.
A2, XingSheng Street, BDA, Beijing, 100176 P.R. China
Phone: +86-(010) 67885566
Fax: +86-(010) 67881837
e-mail: smcsale@smc.com.cn
URL http://www.smc.com.cn
| | |
| --- | --- |
| Number of employees | Approx. 5,840 |
| Managing Director | Zhao Tong |
| ISO certification | ISO 9002 |
SMC (China) Co., Ltd. was established in the capital city of Beijing in September 1994. SMC China currently has 64 sales offices and about 600 sales staff members in locations such as Beijing and Shanghai, and provides sales and service of SMC products for customers in the Chinese market.
SMC China began production of air cylinders in 1996 and began mass production in September 1997. The state-of-the-art facility and technology enables production of high-quality, reliable pneumatic equipment. SMC China cooperates with universities to promote basic pneumatics research and development, educate engineers, and provides better technical service for customers.


SMC China began sales operations in July 1995. SMC China provides sales and service through an extensive sales network of about 1,200 sales staff members and a total of 91 sales offices, 55 in the Northern District including Beijing Headquarters, Harbin and Dalian sales offices, 36 in the Central District including the Shanghai, Wuxi and Suzhou sales offices.
(The Southern district is currently being serviced by SMC Hong Kong and SMC Guangzhou.)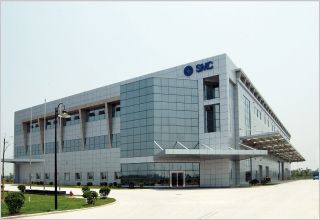 Shanghai Branch
No.363 Ziyue Road, Zizhu Science Park, Minhang
District, Shanghai 200241, P.R.China
Phone: +86-(021) 34290880
Fax: +86-(021) 34290070
e-mail: smcshbrch@smc.com.cn
SMC自動化有限公司——北京支店
SMC Automation China Co., Ltd.——Beijing Branch
SMC自動化有限公司——上海支店
SMC Automation China Co., Ltd.——Shanghai Branch
SMC自動化有限公司——広州支店
SMC Automation China Co., Ltd.——Guangzhou Branch